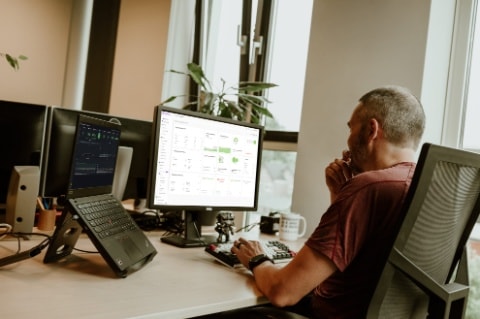 No 1 partner for the Benelux
AKAMAI
The best solutions provider according to Gartner
Akamai partner
Akamai is the leading provider of cloud-based services for delivering, optimizing, and securing online content and business applications. One of the key capabilities of the company's platform is its web application firewall (WAF) service, which helps protect websites and web applications from a variety of cyber threats like DDOS attacks.
The Akamai service also integrates with other Akamai security solutions, such as Bot Manager, Malware protection and API protection, to provide a comprehensive defense against malicious bots and other automated attacks.
The WAF service can be used to protect a wide range of web-based applications, including e-commerce sites, financial services portals, and government websites. It is also designed to be highly customizable, with options for adjusting security rules and settings to meet the specific needs of individual customers.
One of the key benefits of the Akamai WAF service is its ability to scale to meet the needs of large, high-traffic websites. The service is built on Akamai's global network of servers, which ensures that it can handle large volumes of traffic without any degradation in performance. Additionally, the service can be deployed quickly, with no need for hardware or software installation.
Overall, the Akamai WAF service is a powerful and effective tool for protecting web-based applications from a wide range of cyber threats. Its scalability, customization options, and integration with other Akamai security solutions make it a great choice for organizations of all sizes.
Akamai is one of the biggest Content Delivery Network (CDN) providers in the world. Performance Cloud is the Akamai partner in the Netherlands.
Like to know more? Just contact us!